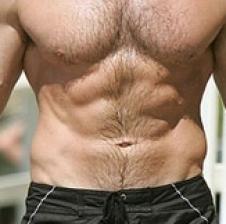 snejka-sex
Követés 
Értesíts ha online
25, Mérleg, Россия, Москва
Legutolsó bejelentkezés:
2022.02.15. 11:25:54
snejka-sex
legfontosabb adatai
| | |
| --- | --- |
| Nem | Férfi |
| Szexuális beállítottság | Hetero |
| Kor | 25 |
| Magasság | 171 - 175 cm |
| Súly | 55 - 60 kg |
| Hajszín | Barna |
| Szemszín | Barna |
| Nemzetiség | Ázsiai |
| Nyelvek | Orosz |
| Szülőváros | Москва |
| Fanszőrzet | Borotvált |
| Pénisz | Közepes |
I imagine how you touch my body, caress with your fingers, with your tongue, gradually descending to the most sensual places, wrapping your arms around your waist and hips ... From such fantasies I am overwhelmed with tender feelings, smoothly turning into passion, which I am ready to share with my today's companion.
I like to fantasize, unexpected actions, fluctuations in emotions. I like it when a man looks at me, it excites me as hell and attracts me. Gesticulation, subtle subtext of the look, hints and understanding of each other without words are simply priceless in erotic fantasies. I love to share my dreams, and endless touches will tell you what I want now, what I feel, how ready I am for the climax that we will come to together. I will show you what passion is, and I will enjoy the growing rampage until the highest point is reached.
I'm turned on by touch, and it's not just words. You will see everything yourself - the nipples harden, the chest fills up, the whole body burns. If you knew what I feel when excited, when you look at me, and I caress my tender skin with my tongue. Just enjoy my body, eat me with your eyes, and I will share with you my endless sexual energy...
I am your one ticket to pleasure land
Mit csinálok a webkamerán